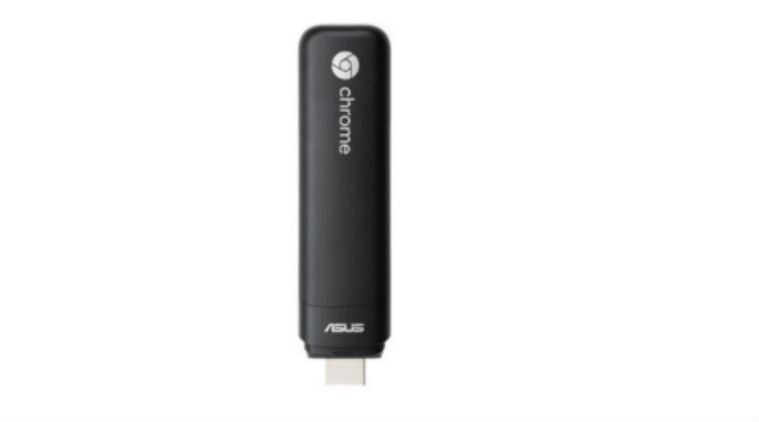 Google CEO Sundar Pichai during the 'Google For India' announced that Asus Chromebit will be launched in India in January at Rs 7,999. The Chromebit is a candybar-sized PC-on-stick and lets users upgrade their old PCs get a faster, Chromebook like experience.
The Asus Chromebit runs on Google's Chrome OS. It is a plug and play device that connects via HDMI port and users can connect an external keyboard and mouse.
Chromebit is powered by a quad-core Rockchip processor with Mali-T624 taking care of graphics duty. It comes with 2GB RAM and 16GB of storage and since its Google, users get free 100 gigabytes of free Google Drive storage.
The Chromebit has Wi-Fi, Bluetooth 4.0, one HDMI out port and one USB 2.0 port. Asus claims that Chromebit boots fast and can easily playback 1080p videos on a big screen.