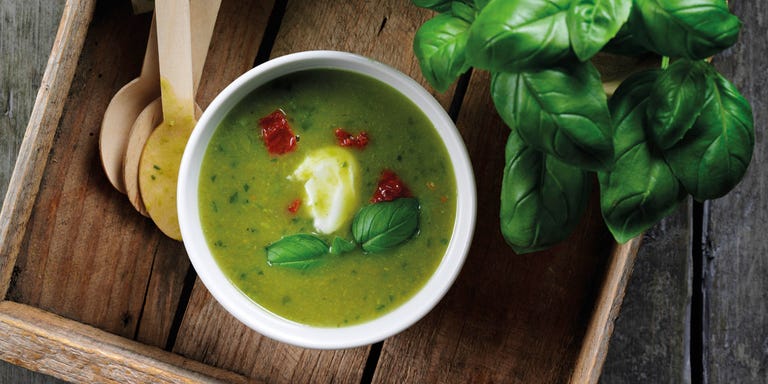 A fresh and flavourful dish, ready in just 30 minutes
1 
pot basil, leaves and stalks
Preheat the oven to 200C, gas mark 6.
Place the prosciutto on a baking tray and bake for 6-7 minutes until crispy.
Meanwhile, heat the oil in a large saucepan and fry the onion and potato for 3-4 minutes.
Add the peas and stock.
Bring to the boil, cover and simmer for 10-15 minutes until the potato is tender.
Reserve 4 sprigs of basil and add the remaining leaves and stalks to the soup.
Puree with a stick blender.
Season to taste.
To serve, top with the crispy prosciutto torn into pieces, a small dollop of yoghurt and the reserved sprigs of basil.