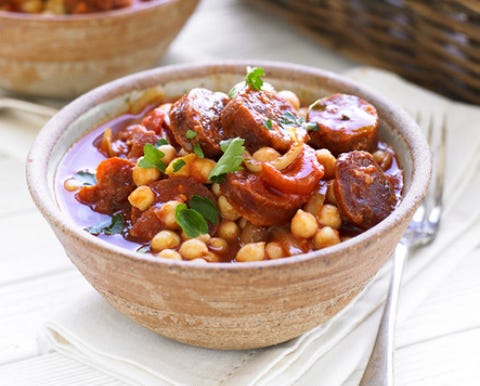 Main ingredients
100 g.
3.5 oz chorizo, sliced
100 mL
3.5 fl oz red wine
410 g.
can chickpeas, drained and rinsed
In a frying pan, cook chorizo with thyme, till chorizo is beginning to get crispy at the edges. Then add red wine and balsamic vinegar and allow to bubble till reduced by half.
Stir in chick peas and heat through. Season with sea salt and freshly ground black pepper and serve.